Achievements and Results
At Old Sodbury we see it as important to celebrate the sporting success of children both inside and outside of school. If your child achieves a sporting award/certificate or took part in sporting events outside of school, please share them with us so that their successes can be celebrated on our school sports achievement board.
2016 - 2017 Sporting Round-Up
Here are some highlights of the excellent sporting achievements of pupils from Old Sodbury.
Small schools Hi-5 netball
A big thank you to Frankie for taking the time to prepare the children for the competition.
The children played fantastically as a team, winning all of their games and in total scored a massive total of 17 goals!
Overall Old Sodbury won the competition, and retained the small school trophy!
Wotton and District football
At the event two competitions were running simultaneously; a small schools competition and a large schools competition.
The scores of the first 2 matches were:
Old Sodbury 3 - 1 Horton
Old Sodbury 6 - 0 Hawkesbury
We won our group and progressed through to the semi finals playing North Nibley.
North Nibley 1 - 3 Old Sodbury
The win against North Nibley put us through to the finals against Kingswood.
It was a very close fought game, with the full time whistle blowing at 1-1. A decision was made to play for golden goal, which unfortunately Kingswood scored very quickly.
Final Score:
Kingswood 2 - 1 Old Sodbury
Old Sodbury came 2nd overall in the competition and played brilliantly as a team. Well done!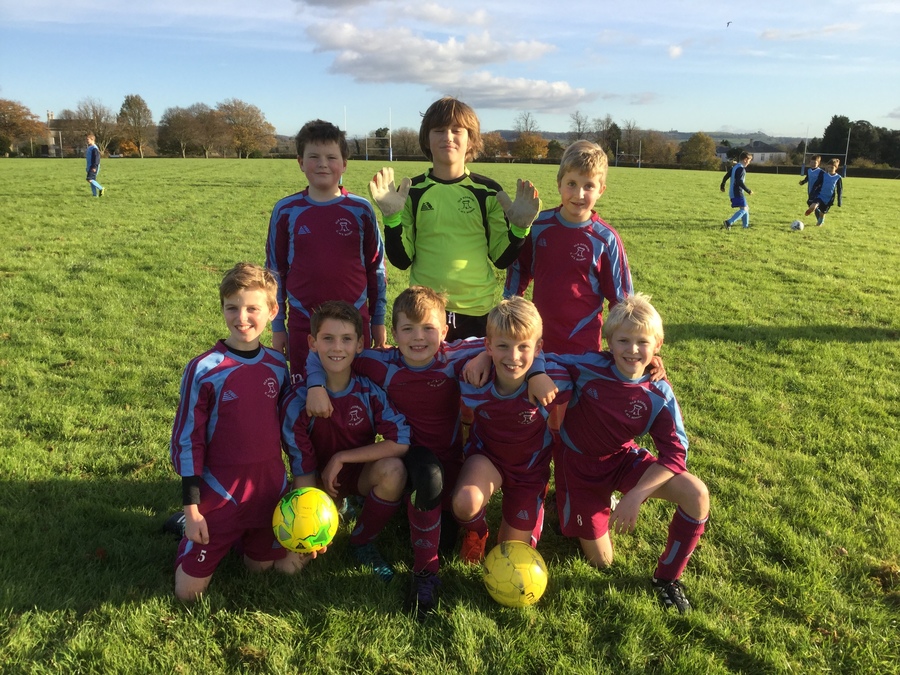 School Schools Sports Hall Athletics
Year 3 and 4 children participated in the small school sports hall athletics competition, for many of these children it was the first time they had taken part . They took part in a number of events including: relays, long jump, javelin, vertical jump, chest push and triple jump.
All the points were added together. Overall Old Sodbury came 3rd! Congratulations!
Hi-5 netball friendly Vs Trinity
On a bitterly cold afternoon, having had snow the previous day the year 6 children took part in a friendly hi-5 netball game against Trinity Primary School. Old Sodbury played exceptionally well and won 17-3! We hope to play a re-match in term 6!
Quicksticks hockey- Gloucestershire district
We took a year 6 team and a year 5 team to this competition. Both teams built up their teamwork skills throughout the competition.
Well done to the year 6 team who came 2nd overall!
Quicksticks hockey- Yate District
As the last competition a year 6 team and a year 5 team competed in this competition.
A special well done to the year 5 team who managed to score is this competition and drew one of their games.
The year 6 team won all their matches- scoring a record number of goals- the quickest being in 17 seconds! The year 6 won the competition, retaining the trophy form last year, putting them through the county matches next week!