Achievements and Results
At Old Sodbury we see it as important to celebrate the sporting success of children both inside and outside of school. If your child achieves a sporting award/certificate or took part in sporting events outside of school, please share them with us so that their successes can be celebrated on our school sports achievement board.
2015 - 2016 Sporting Round-Up
Here are some highlights of the excellent sporting achievements of pupils from Old Sodbury.
2016-2017 Sporting Achievements
Term 1
Small School Games High Five Netball Competition
Congratulations to the children that took part in representing the school in the Small School Games and winning the High 5 Netball Competition. Old Sodbury played 4 games, winning 3 against; North Road, Tortworth and Rangeworthy and drawing the last match 1-1 against St. Andrews. This is a fantastic achievement and the children should be very proud. The children would like to thank Frankie Nutt for giving up her time for the preparation and training leading up to the event.
Year 4 and 5 Sports Leaders Training
All Year 4 and 5 took part in the Sports Leaders Training at the start of the year. This was a whole day course for the children ran by Sharron Bates from KLB. The children learnt about what it takes to become a leader in sport and how to effectively organise, deliver and manage playground games/competitions.
Girls Football Friendly against Hawkesbury
Old Sodbury had its first ever all girls football match against Hawkesbury this term. Old Sodbury travelled to Hawkesbury Primary and played extremely well with a 5-0 victory - with goals from Kate, Millie, Lexi and Lacey. Both sides played very well and showed fantastic sportsmanship. We are looking forward to the rematch in Term 2.
Boys Football Friendly against Hawkesbury
The first football match for the boys this year was down at Sugar Acres playing field. For a lot of the team this was their first experience of competitive football and although we didn't win the game it didn't dampen any spirits. Both teams showed great teamwork and determination throughout the game. Well done !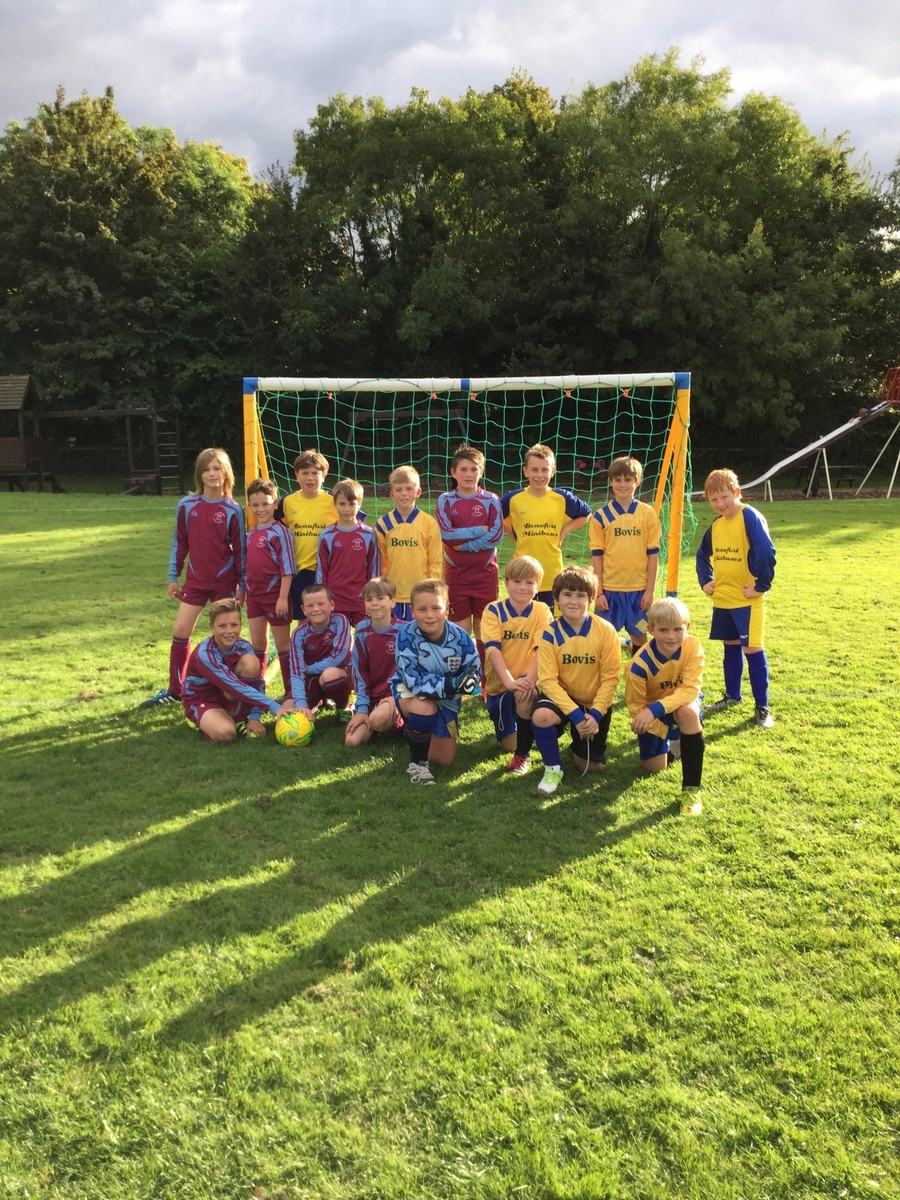 Small School Games Football League
What an exciting start to the Small Schools Football League. The afternoon saw Old Sodbury score an impressive 18 goals and not concede a single goal. Each and every child played an important role in these victories and were exhausted by the end.
Results: Old Sodbury 7 – 0 Iron Acton, Old Sodbury 6 – 0 Horton and Old Sodbury 5 – 0 St Andrew
With 4 more games to play over the year, hopefully, this will help us on the way to retaining our title as Small School Football Champions.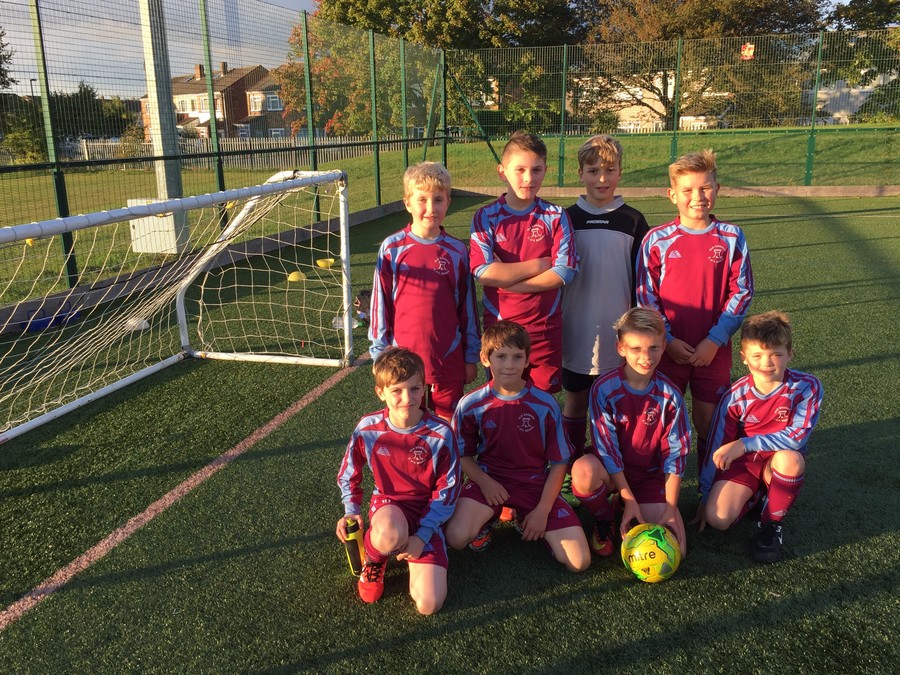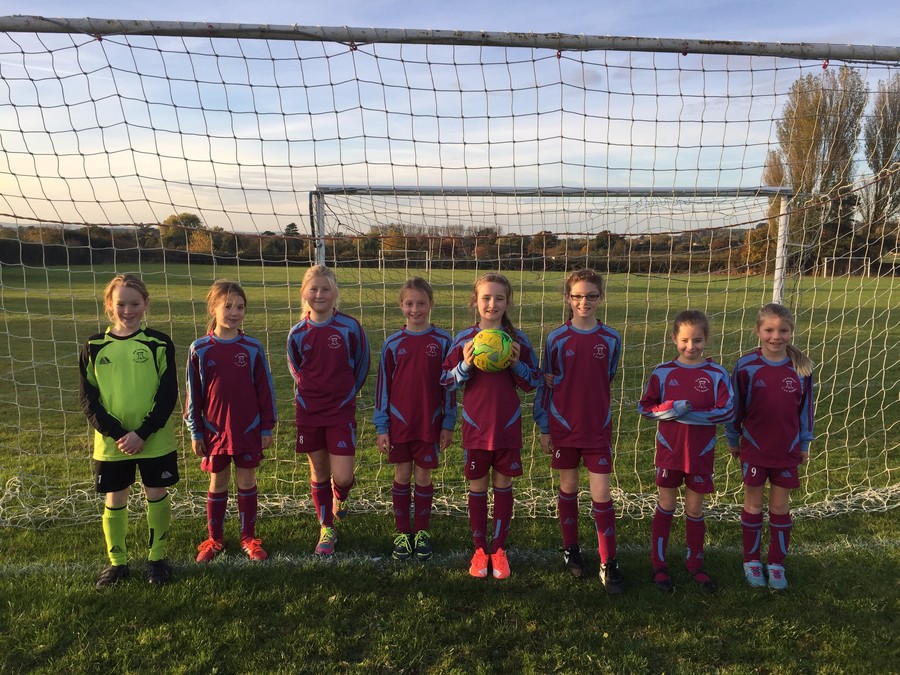 FA District Girls Football Competition
Congratulations to the girls for finishing 3rd out of 8 schools in the FA district competition. All the girls put in 100% effort and determination and were exhausted after playing 7 games, with goals from Millie, Lexi and Lacey. We look forward to competing again next year in this competition.
Term 3
Small School Games Football League
An exciting 2nd round to the small schools football league! We started with a tough first game against Hawkesbury, who have also not lost a game. Hawkesbury scored a late goal in the first half with the half time score 1-0 to Hawkesbury. This made all the boys even more determined after half time, and Old Sodbury came back quickly with a goal. The game finished 1-1. A hard fought battle!
Results: Old Sodbury 1-1 Hawkesbury, Old Sodbury 3-0 Rangeworthy.
Well done to all the boys who played, each one of them helped to keep Old Sodbury top of the table!
One more round of matches to play which will hopefully help us retain our title as champions!
Small School Games Dodgeball
Congratulations to all the pupils that took part in the year 5/6 dodgeball competition. We played 3 games against each school lasting 2 minutes each. Old Sodbury won all of these games and progressed through to the final against reigning champions Hawkesbury. The children went into the final very determined and won 2 of the 3 games, winning them the gold medal! Fantastic dodging! Another trophy for the cabinet!
Winter Games schools Dodgeball
After the fantastic achievement of winning the gold medal at the small school games we were invited to the winter games county level competition, playing against larger schools in the west of England.
When we arrived at UWE the children were astounded by the size of the hall, and the amazing atmosphere while the competitions were taking place.
We had some very tough competition playing against some much larger schools, and the children of Old Sodbury played with determination and honesty! Well done!
Small School Games sports hall athletics
Sodbury did very well in the first race, even though they came third. In the second race, the (2x1race) they did brilliantly, especially Aedon, who carried on despite losing his shoe! For the javelin, Jess did well. Her score was 8.5 metres. Charlotte, Jess, Evie and Ella won the4x1 race. The vertical jump (jumping up and touching as high as you can) looked quite hard, but Evie got a score of 28. At about halfway through, Jess got had the furthest (out of Old Sodbury) on the standing long jump. Also, Hittesh did well on the standing long jump too, getting a score of 1.38m as his highest score. Isaac did brilliantly at the vertical jump, getting a score of 15. Charlotte did brilliantly well at the javelin getting 5.25m! On the javelin, Isaac got 6.25m. On the one minute speed bounce, Freddie got a massive score of 46. On the standing jump Ella got 1.42metres. Out of Old Sodbury boys, Aedon got 4.50 metres on the chest push.
Now for the big reveal……. Overall they came second!
By Ollie (Year 5)
A fantastic result for the year 3s and 4s that participated, as for many of them this is the first inter school competition they have taken part in. Well done!
Stroud district Quick-sticks hockey tournament
Well done to the 2 teams that took part at the quick-sticks tournament at KLB. Each team played 6 games, including one against each other! The effort all the children put in was fantastic and I know they were all exhausted by the end! Well done to both teams coming 6th, and 2nd!
Small School Games tag rugby
Well done to the children who took part in the tag rugby competition. After a slow start the children started working together more to get the other teams tags and to get as many tries as possible. Despite not winning the children thoroughly enjoyed themselves and certainly won the competition for the muddiest team!
Yate and district quick sticks hockey
Both teams that took part worked really well together and have really improved their teamwork and hockey skills. Out of 9 teams Old sodbury did fantastically coming 7th and 1st! Well done! This put the team who came first through to county level in term 5.
Small schools quick sticks hockey
Congratulations to both Old Sodbury teams that took part, coming 1st and 2nd! Although the was not many teams taking part all the children thoroughly enjoyed themselves. Through all the competitions the children have taken part in you can see improvement in both teams teamwork and their hockey skills has greatly improved. Well done!
Archery
The 9 children who took part in the archery competition improved greatly over the tournament, many having never taken part in archery before. They went from often missing the target, to hitting the target almost every time. Many of them even managed to hit the middle gold! Well done!
Wesport level 3 county quick sticks hockey
Due to winning the Yate and district hockey tournament one team went through to the county tournament at Bristol Grammar school. The children played fantastically and won their pool.
Small School Games Football League final round
An exciting final round of fixtures, with Old Sodbury knowing that they had to win their final 2 games to win the league.
Old Sodbury played a friendly against Hawkesbury as the team we we meant to played hadn't arrived.
Old Sodbury 9-1 Hawkesbury
The 2nd game was against North Road, It was a tough first half, especially when it started raining and the pitch was slippy the the ball became harder to control.
Old Sodbury 3-0 North Road.
The children all played fantastically (especially during some very difficult conditions during the 2nd game). Old Sodbury won the league for the 2nd year in a row! Well done to Toby for winning the golden boot with a massive 18 goals this season, to Ollie for coming 2nd scoring 5 goals during the season.
Festival of Youth sport
An exciting morning at WISE campus with over 800 children attending the competition. We began with an opening ceremony, then went off to our individual sporting competitions. We took part in archery and boccia. The children in the archery did fantastically, especially aiming in windy conditions. A big thanks to Pete from Paul's place who came in to train the children in boccia. This coaching helped them to win the competition! They played brilliantly and showed just how much skill is involved in the game!