Welcome to Oak's class page. Here you can find out what we've been up to and what's coming up. We are very excited about the year ahead and we hope you enjoy looking at our wonderful work!
Useful Information
PE
PE this term will be on Tuesdays and Thursdays and we will be doing netball. Please come in your PE kit on these days.
Home learning
Reading- Please listen to your child read at least 3 times a week. You can find ideas for comprehension questions to ask at home in the Reading Resources section of the website. Reading books and records should be brought into school each day.
Spelling- There will be a weekly assignment on Spelling Shed each week. This will be set on a Friday and needs to be completed by the following Friday. Please see the termly spelling overview to see the word lists.
Times Tables- Practise on Times Tables Rock Stars at home every week. Look out for tournaments and battles throughout the term!
Mission jigsaw- Choose one or more of the mission jigsaw activities to do at home. Send in photos of your work on Class Dojo so we can share and celebrate them at school.
Term 1
Our mission question: What is out there and how do we know?
Year 5/6 Residential
We have had a fantastic time at our residential camp in Shropshire this week! We got to try so many new activities like abseiling, high ropes, rifle shooting, canoeing, kayaking, raft building, climbing, obstacle courses and so many more!
Scaling the Solar System
We have had lots of fun during our Mission Mondays over the past few weeks. To get a grasp of the size of the Solar System, we created our own scale distance model on the field. We converted Astronomical Units (AU) to meters and then used a scale of 1:3 so we could fit it in!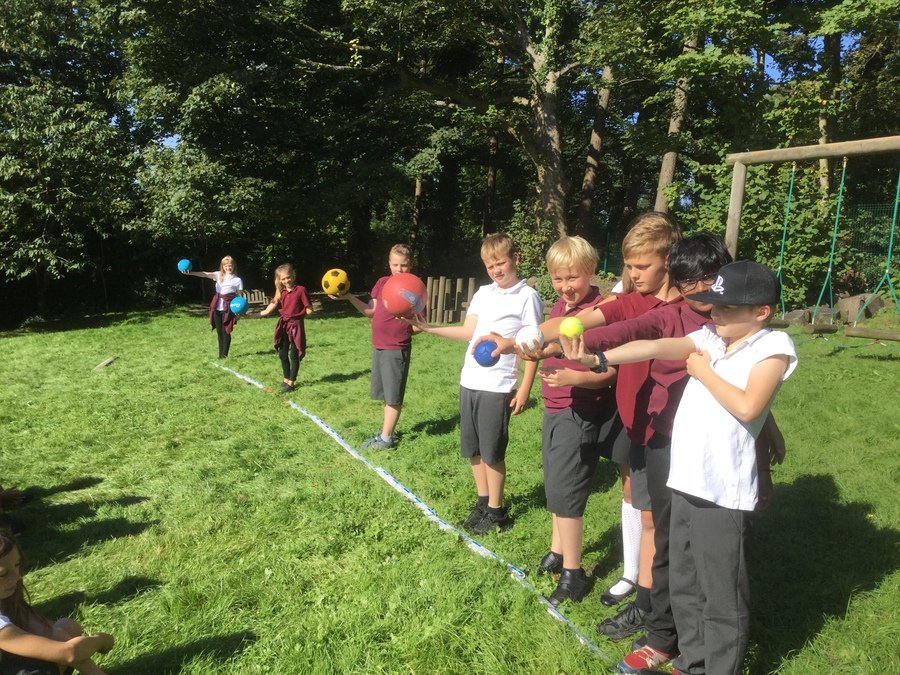 Moon Craters Scientific Enquiry
Moon craters are caused by collisions from asteroids and meteors. We carried out an enquiry to find out what affects the size of craters. We chose which variable we wanted to change and used tables and graphs to record our results.
Trip to We the Curious
We had a brilliant day at We the Curious! We built rockets, learnt how to control robotic arms, trained to be astronauts, visited the rings of Saturn, watched a meteor shower and many more exciting things!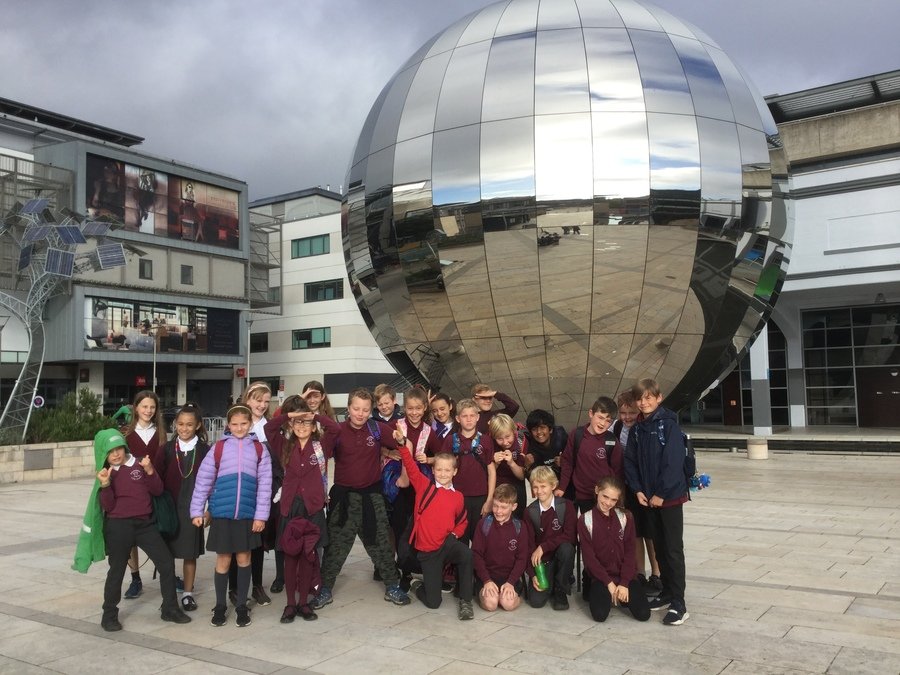 Netball
We have loved developing our netball skills this term. We have practised passing, footwork, shooting, defending and finding out about the netball positions. Today we played a mini game of netball to bring all our new skills together.
Art- Collage
In art this term we have been learning about collage and practising our cutting, tearing and layering skills. We have experimented with colour and texture and will be building up to a collage portrait at the end of term.
Life Skills
On Tuesday we were lucky enough to have Becky from Life Education come in to school for a life skills workshop. We talked about different types of decisions we have to make in life and how we can make healthy decisions. We discussed some real life situations and thought about advice we might give to others. Thank you Becky!