Active Travel
Our school promotes walking and cycling because:
It helps keep our students fitter and healthy and research shows being active can help students concentrate better and increase their levels of achievement.
By walking or cycling, our school community can help reduce the number of vehicles outside the school making it safer for pedestrians and cyclists and easier for local residents.
It also reduces the pollution caused from exhaust fumes helping combat climate change and create cleaner air.
We are encouraging families to park outside our walking bubble away from the school gates and walk the remainder to still benefit from active travel.
You can view a copy of our Active Travel Policy .
Why Active Travel is Important:
Improves road safety at the school gates – because there is reduced traffic and parked cars.
Cleaner air – reducing cars helps reduce air pollution around the school gates.
Helps tackle climate change – by reducing greenhouse gas emissions from cars.
Students are healthier and fitter – young people should have at least an hour of physical activity every day – walking or cycling to school contributes to this time.
Helps students unwind at the end of the day – walking or cycling gives them time to think.
Improves concentration – studies have shown that students who are active are ready to learn and do better in their studies.
Gives students more independence – walking or cycling without parents helps them develop skills for independent living when they are adults.
Reduces congestion – as there are less cars on the road, making it more pleasant environment for everyone.
It's cheaper to walk or cycle – as it saves on fuel.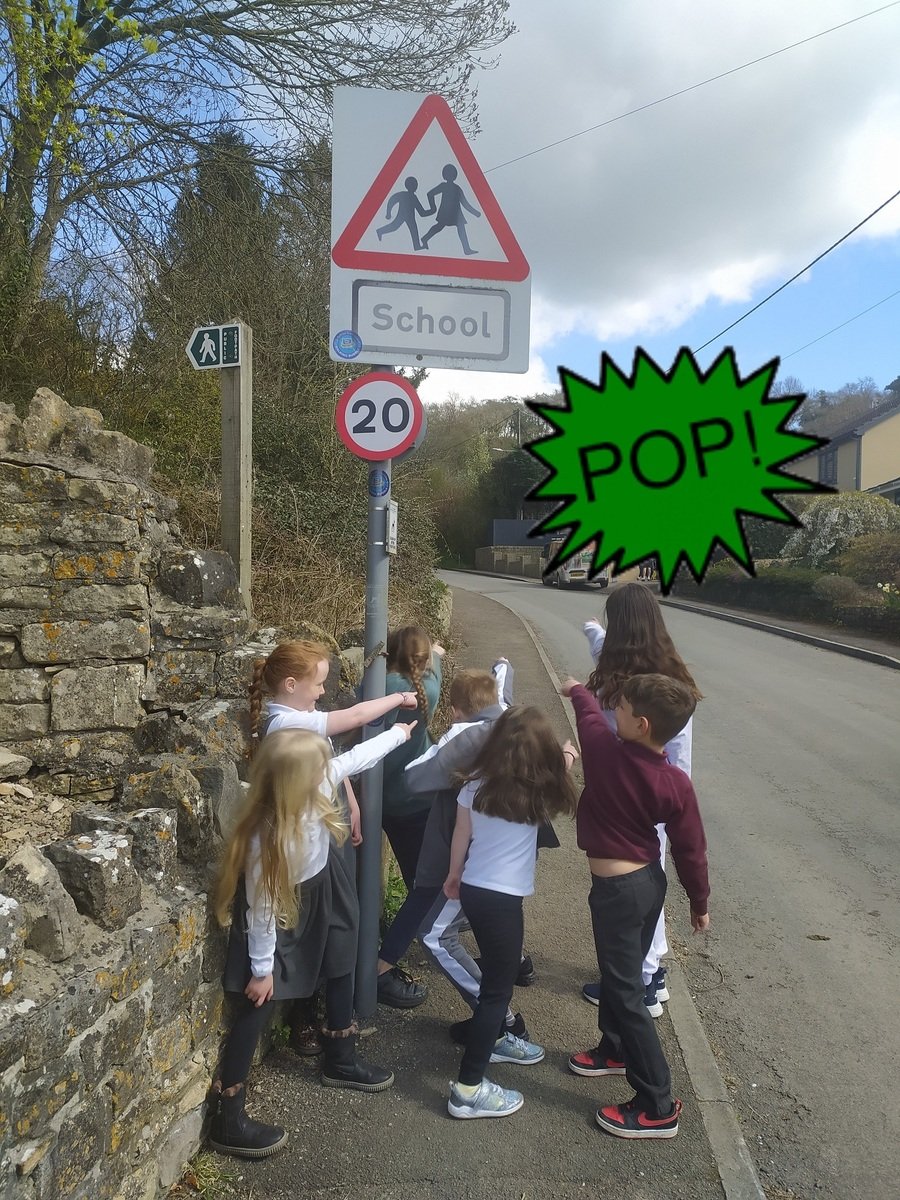 Further links an useful information
TravelWest – Journey planning and advice on travelling around the South West.
Living Streets – Parent toolkits, activity resources and advice on walking more every day.
Sustrans – The Charity making it easier for people to walk and cycle. The work we're doing creates healthier places and happier people.
Bikeability is today's cycle training programme replacing cycling proficiency. Bikeability gives everyone the skills and confidence for all kinds of cycling.
FREE 1:1 Adult Cycle training for all staff and parents - to book an individual lesson call 01454 863 526, or email: cycle_training@southglos.gov.uk
The Better By Bike website has loads of great cycling resources, covering where to buy a bike (new or second hand, from local bike shops), as well as a bike journey planner, and much more.
How to correctly fit a bike helmet: - Fitting a Helmet
"Burst the Bubble"
There is an imaginary "bubble" around the school and we are asking for your help to burst it! You can do this by parking outside the bubble and walking, cycling or scooting the rest of the way.
Not only will this make it safer for all our families trying to get to and from school, it can help reduce pollution and improve health and wellbeing.
Look out for the bubble stickers!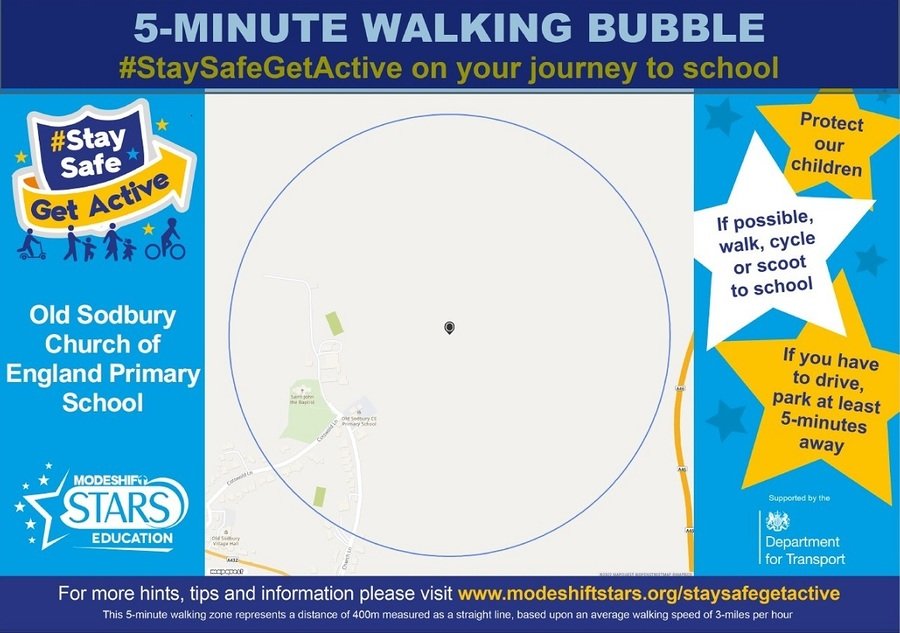 Cycle route planning
There are lots of great resources for planning your cycling journeys whether that's advice on quiet roads for your school commute, or leisure rides that will be a fun weekend family activity. Here is a selection of some:
Better by Bike Route Planner - Enter your start and end point and the map will suggest 3 cycle routes for fastest, quietest, and 'balanced' journey.
'Komoot' route planner & tracker - You can use Komoot on your computer or download it as a phone app. You can record your journeys on Komoot to learn from favourite rides and log all your amazing pedal miles!
Downloadable maps
These downloadable maps detail on-road and traffic-free cycleways across South Gloucestershire. They're good for getting a general sense of the cycle options in your neighbourhood without planning a specific route.
Leisure Rides in South Gloucestershire.